User talk
:
Pikdude
Jump to navigation
Jump to search
Hey! Post anything ya want here, except complaints against me, which can be posted on my Complaints Forum. Bye!!!!
re:Chatroom Admin
[
edit
]
I've never seen you in the chatroom (maybe it's just timezones). Have you got a registered nickname? GP
.... GreenPickle, I'm hurt that you don't remember me. Maybe I do, don't know how that works as of yet.Pikdude 15:25, 25 September 2010 (EDT)
Level 3 Punishment
[
edit
]
Wow... You vandalized the main page and you want to be a FREAKING CHAT ADMIN? You will BURN AS I BLOCK YOU!! -Peanut64 (Talk)
Pikdude is a good contributer with a previously clean record... No idea what he was thinking there. Vol (Talk)
Vol, you talking about me when you said "No idea what he was thinking there."?Pikdude 15:24, 25 September 2010 (EDT)
No, I was talking about Peanut. Vol (Talk)
Good, that's what I thought.Pikdude 08:34, 26 September 2010 (EDT)
Evidence! AND I fixed that for you, thank you. That was purposeful. If I were an admin, you'd be on my list.
But Im not, and youre still on my list. Ridly

Screech! 13:12, 29 September 2010 (EDT)
Looks like it's time to change my password. AGAIN.Pikdude 16:01, 29 September 2010 (EDT)
Im insulted Pikidude. I was here before Gamefreak, AKA Gamefreak75. I joined March 19 2009 on wikia and hejoined in June 2009. Ridly

Screech! 06:48, 14 October 2010 (EDT)
Did you check the talk page? I gave my reason. It was hard, though.Pikdude 21:32, 14 October 2010 (EDT)
The evidence is clear, and we do not accept spam/vandilization. Too bad im not an Admin... ;) -Peanut64 (Talk)
Anyone who'd ban me right off the bat for something I didn't do and occured A YEAR AGO is not a person I'd put my vote in for.Pikdude 15:25, 29 October 2010 (EDT)
I had no Idea of your history of edits here, because your editcount and talk pages weren't transferred, I had the wrong idea about you. I regret my mis use of the caps lock. The one and only,

Peanut64.
I would yell at you for not being active enough to see this, but that would by hypocritical of me.Pikdude 15:58, 25 December 2010 (EST)
Christmas Presents
[
edit
]
What were the best Christmas presents you got this year?
Digital Camcorder (w00t!)
Harry Potter and the Half-Blood Prince (Movie)
Pikdude

18:45, December 27, 2009 (UTC)
i updated ur enemy map
[
edit
]
go to it(i get sum credit!)
How does it not count?
[
edit
]
Yeah Im not well known here but isnt it good to know someone agrees?Man-at-Legs888 18:56, February 3, 2010 (UTC)
Well I figured.LolMan-at-Legs888 22:39, February 3, 2010 (UTC)
"The theory of Evolution has more holes in it than a Dutch Dam made of Swiss Cheese."-Artemis Fowl, The Time Paradox
Well each religion has a bunch of holes in them too.Man-at-Legs888 00:24, February 22, 2010 (UTC)
Hey Dude Im New Here,Heres What You Can know About Me: I Could Give You Advice,Tell You About Me, And Give You Advice For Games To Make it Easy, Hope You Respond P.S Have A Chat With Me If You Read This Cmwario 01:26, January 25, 2012 (UTC)Chris(Cmwario)
Thanks Dude, Thanks For Responding You Dont Mind if You Can Chat With Me Saturday At 3:35 Oh And I Hope You Can Tell Me A Few Things About You
THANKS :D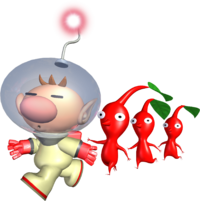 Okay....... Is There Someday We Can Chat? Bulborb: No Mah Fooood!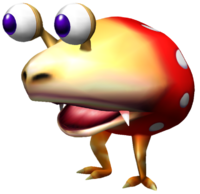 Hi AgainCmwario 01:50, January 31, 2012 (UTC)chris(Cmwario)
Your new User Image
[
edit
]
I just wanted to say that your user image is adorable!! But why did I receive it in my email? -LittleBluePikmin 16:48, April 17, 2012 (UTC)
I honestly have no idea. Might have been automatic on the part of the wikia. Cheers!Pikdude

01:52, July 2, 2012 (UTC)