My Nintendo
Jump to navigation
Jump to search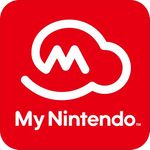 My Nintendo is a loyalty program for those who purchase Nintendo games. It is the replacement of Club Nintendo, but functions somewhat differently than its predecessor. There are two forms of digital currency used on the site: platinum points, and gold points. Platinum points are earned via free methods, like completing certain achievements in Nintendo games, while gold points are earned for registering Nintendo Games one has purchased in the system. Platinum points are usually redeemable for digital items such as laptop and phone wallpapers, and online strategy guides. Gold points, however, can be converted into small games, or coupons for larger games on the eShop.
Some Pikmin related items have been made available on My Nintendo.
Platinum points could also be used by Nintendo Switch Online subscribers to redeem icon elements based on the Pikmin series, which could then be used to create custom icons for Nintendo Switch profiles. These icon elements were released in two waves, spanning June 21 to July 5, 2023.
Rewards
[
edit
]
Current rewards
[
edit
]
| Image | Name | Cost | Platform | Start date | Expiration date | Times redeemable |
| --- | --- | --- | --- | --- | --- | --- |
| | Printable: Pikmin™ 4 bookmarks | 30 | PC/Mobile | June 28th, 2023 | October 30th, 2023 at 2:00 PM EST. | 1 time |
| | Printable: Pikmin™ 4 party hats | 30 | PC/Mobile | July 20th, 2023 | January 31st, 2024 at 2:00 PM EST. | 1 time |
| | December Calendar Wallpaper: Pikmin™ 4 | 0 | PC/Mobile | December 1st, 2023 | January 1st, 2024 at 2:00 AM EST. | 1 time |
Expired rewards
[
edit
]
| Image | Name | Cost | Platform | Start date | Expiration date | Times redeemable |
| --- | --- | --- | --- | --- | --- | --- |
| | 15% Discount on Nintendo Selects: Pikmin 3 | 300 | Wii U | May 1st, 2016 | July 1st, 2016 at 3:00 AM EST | 1 time |
| | Pikmin 3 Map Pack 2: Battle Enemies! Stages 7-10 | 20 | Wii U | March 3rd, 2016 | August 1st, 2016 at 4:00 AM EST | 1 time |
| | Pikmin Short Movies 3D | 40 | Nintendo 3DS | July 14th, 2017 | September 1st, 2017 at 2:00 AM EST | 1 time |
| | Pikmin Short Movies HD | 40 | Wii U | July 14th, 2017 | September 1st, 2017 at 2:00 AM EST | 1 time |
| | Wallpaper - Hey! Pikmin | 50 | PC/Mobile | July 14th, 2017 | November 1st, 2017 at 2:00 AM EST | 1 time |
| | Wallpaper - Hey! Pikmin: Red Pikmin | 50 | PC/Mobile | July 14th, 2017 | November 1st, 2017 at 2:00 AM EST | 1 time |
| | Wallpaper - Hey! Pikmin: Blue Pikmin | 50 | PC/Mobile | July 14th, 2017 | November 1st, 2017 at 2:00 AM EST | 1 time |
| | Wallpaper - Hey! Pikmin: Yellow Pikmin | 50 | PC/Mobile | July 14th, 2017 | November 1st, 2017 at 2:00 AM EST | 1 time |
| | Pikmin Theme Working Together | 20 | Nintendo 3DS | July 14th, 2017 | August 25th, 2017 at 2:00 AM EST | 1 time |
| | 30% Discount on New Play Control! Pikmin | 50 | Wii U | July 14th, 2017 | August 25th, 2017 at 2:00 AM EST | 1 time |
| | 15% Discount on Nintendo Selects: Pikmin 3 | 300 | Wii U | July 14th, 2017 | August 25th, 2017 at 2:00 AM EST | 1 time |
| | Complete Access - Pikmin 3 Prima Official Game Guide | 30 | PC/Mobile | July 14th, 2017 | January 1st, 2018 at 2:00 AM EST | 1 time |
| | Pikmin 3 Map Pack 1: Collect Treasure! Stages 7-10 | 20 | Wii U | July 14th, 2017 | August 25th, 2017 at 2:00 AM EST | 1 time |
| | Pikmin 3 Map Pack 2: Battle Enemies! Stages 7-10 | 20 | Wii U | July 14th, 2017 | August 25th, 2017 at 2:00 AM EST | 1 time |
| | Pikmin 3 Map Pack 3: All-New Mission Stages 12-15 | 40 | Wii U | July 14th, 2017 | August 25th, 2017 at 2:00 AM EST | 1 time |
| | Pikmin™ 3 Deluxe coasters (set of 4) | 400 | Physical reward | October 29th, 2020 | November 30th, 2020 at 23:59 PM PT. | 1 time |
| | Pikmin™ 3 Deluxe Reusable Decorative Drinkware Decals | 400 | Physical reward | October 29th, 2020 | November 30th, 2020 at 23:59 PM PT. | 1 time |
| | July Calendar Wallpaper: Pikmin™ 4 | 50 | PC/Mobile | June 28th, 2023 | August 1st, 2023 at 2:00 AM EST. | 1 time |
| | July Calendar Wallpaper: Pikmin™ 4 (Glow Pikmin) | 0 | PC/Mobile | July 7th, 2023 | August 2nd, 2023 at 2:00 AM EST. | 1 time |
| | August Calendar Wallpaper: Pikmin™ 4 | 0 | PC/Mobile | August 1st, 2023 | September 2nd, 2023 at 2:00 AM EST. | 1 time |
| | Printable: Pikmin™ Pop-up card | 30 | PC/Mobile | September 22nd, 2022 | October 1st, 2023 at 2:00 AM EST. | 1 time |
| | Wallpaper: Pikmin™ logo | 50 | PC/Mobile | September 22nd, 2022 | October 1st, 2023 at 2:00 AM EST. | 1 time |
| | September Calendar Wallpaper: Pikmin™ 4 | 0 | PC/Mobile | September 1st, 2023 | October 1st, 2023 at 2:00 AM EST. | 1 time |
| | Wallpaper: Pikmin™ 4 | 50 | PC/Mobile | June 28th, 2023 | October 31st, 2023 at 2:00 AM EST. | 1 time |
| | October Calendar Wallpaper: Pikmin™ 4 | 0 | PC/Mobile | October 2nd, 2023 | November 1st, 2023 at 2:00 AM EST. | 1 time |
| | November Calendar Wallpaper: Pikmin™ 4 | 0 | PC/Mobile | November 1st, 2023 | December 1st, 2023 at 2:00 AM EST. | 1 time |
Nintendo Switch Online icon elements
[
edit
]
| Image | Type | Cost | Wave | Start date | Expiration date |
| --- | --- | --- | --- | --- | --- |
| | Character | 10 | 1 | June 21st, 2023 at 6:00 PM PT | June 28th, 2023 at 5:59 PM PT |
| | Character | 10 | 1 | June 21st, 2023 at 6:00 PM PT | June 28th, 2023 at 5:59 PM PT |
| | Character | 10 | 1 | June 21st, 2023 at 6:00 PM PT | June 28th, 2023 at 5:59 PM PT |
| | Character | 10 | 1 | June 21st, 2023 at 6:00 PM PT | June 28th, 2023 at 5:59 PM PT |
| | Character | 10 | 1 | June 21st, 2023 at 6:00 PM PT | June 28th, 2023 at 5:59 PM PT |
| | Character | 10 | 1 | June 21st, 2023 at 6:00 PM PT | June 28th, 2023 at 5:59 PM PT |
| | Character | 10 | 1 | June 21st, 2023 at 6:00 PM PT | June 28th, 2023 at 5:59 PM PT |
| | Character | 10 | 1 | June 21st, 2023 at 6:00 PM PT | June 28th, 2023 at 5:59 PM PT |
| | Character | 10 | 1 | June 21st, 2023 at 6:00 PM PT | June 28th, 2023 at 5:59 PM PT |
| | Character with background | 10 | 1 | June 21st, 2023 at 6:00 PM PT | June 28th, 2023 at 5:59 PM PT |
| | Background | 5 | 1 | June 21st, 2023 at 6:00 PM PT | June 28th, 2023 at 5:59 PM PT |
| | Background | 5 | 1 | June 21st, 2023 at 6:00 PM PT | June 28th, 2023 at 5:59 PM PT |
| | Background | 5 | 1 | June 21st, 2023 at 6:00 PM PT | June 28th, 2023 at 5:59 PM PT |
| | Background | 5 | 1 | June 21st, 2023 at 6:00 PM PT | June 28th, 2023 at 5:59 PM PT |
| | Background | 5 | 1 | June 21st, 2023 at 6:00 PM PT | June 28th, 2023 at 5:59 PM PT |
| | Frame | 5 | 1 | June 21st, 2023 at 6:00 PM PT | June 28th, 2023 at 5:59 PM PT |
| | Frame | 5 | 1 | June 21st, 2023 at 6:00 PM PT | June 28th, 2023 at 5:59 PM PT |
| | Frame | 5 | 1 | June 21st, 2023 at 6:00 PM PT | June 28th, 2023 at 5:59 PM PT |
| | Frame | 5 | 1 | June 21st, 2023 at 6:00 PM PT | June 28th, 2023 at 5:59 PM PT |
| | Frame | 5 | 1 | June 21st, 2023 at 6:00 PM PT | June 28th, 2023 at 5:59 PM PT |
| | Character | 10 | 2 | June 28th, 2023 at 6:00 PM PT | July 5th, 2023 at 5:59 PM PT |
| | Character | 10 | 2 | June 28th, 2023 at 6:00 PM PT | July 5th, 2023 at 5:59 PM PT |
| | Character | 10 | 2 | June 28th, 2023 at 6:00 PM PT | July 5th, 2023 at 5:59 PM PT |
| | Character | 10 | 2 | June 28th, 2023 at 6:00 PM PT | July 5th, 2023 at 5:59 PM PT |
| | Character | 10 | 2 | June 28th, 2023 at 6:00 PM PT | July 5th, 2023 at 5:59 PM PT |
| | Character | 10 | 2 | June 28th, 2023 at 6:00 PM PT | July 5th, 2023 at 5:59 PM PT |
| | Character | 10 | 2 | June 28th, 2023 at 6:00 PM PT | July 5th, 2023 at 5:59 PM PT |
| | Character | 10 | 2 | June 28th, 2023 at 6:00 PM PT | July 5th, 2023 at 5:59 PM PT |
| | Character | 10 | 2 | June 28th, 2023 at 6:00 PM PT | July 5th, 2023 at 5:59 PM PT |
| | Character | 10 | 2 | June 28th, 2023 at 6:00 PM PT | July 5th, 2023 at 5:59 PM PT |
| | Background | 5 | 2 | June 28th, 2023 at 6:00 PM PT | July 5th, 2023 at 5:59 PM PT |
| | Background | 5 | 2 | June 28th, 2023 at 6:00 PM PT | July 5th, 2023 at 5:59 PM PT |
| | Background | 5 | 2 | June 28th, 2023 at 6:00 PM PT | July 5th, 2023 at 5:59 PM PT |
| | Background | 5 | 2 | June 28th, 2023 at 6:00 PM PT | July 5th, 2023 at 5:59 PM PT |
| | Background | 5 | 2 | June 28th, 2023 at 6:00 PM PT | July 5th, 2023 at 5:59 PM PT |
| | Frame | 5 | 2 | June 28th, 2023 at 6:00 PM PT | July 5th, 2023 at 5:59 PM PT |
| | Frame | 5 | 2 | June 28th, 2023 at 6:00 PM PT | July 5th, 2023 at 5:59 PM PT |
| | Frame | 5 | 2 | June 28th, 2023 at 6:00 PM PT | July 5th, 2023 at 5:59 PM PT |
| | Frame | 5 | 2 | June 28th, 2023 at 6:00 PM PT | July 5th, 2023 at 5:59 PM PT |
| | Frame | 5 | 2 | June 28th, 2023 at 6:00 PM PT | July 5th, 2023 at 5:59 PM PT |
Pikmin 4

[

edit

]
| Image | Type | Cost | Wave | Start date | Expiration date |
| --- | --- | --- | --- | --- | --- |
| | Character | 10 | 1 | July 20th, 2023 at 6:00 PM PT | July 27th, 2023 at 5:59 PM PT |
| | Character | 10 | 1 | July 20th, 2023 at 6:00 PM PT | July 27th, 2023 at 5:59 PM PT |
| | Character | 10 | 1 | July 20th, 2023 at 6:00 PM PT | July 27th, 2023 at 5:59 PM PT |
| | Character | 10 | 1 | July 20th, 2023 at 6:00 PM PT | July 27th, 2023 at 5:59 PM PT |
| | Character | 10 | 1 | July 20th, 2023 at 6:00 PM PT | July 27th, 2023 at 5:59 PM PT |
| | Character | 10 | 1 | July 20th, 2023 at 6:00 PM PT | July 27th, 2023 at 5:59 PM PT |
| | Character | 10 | 1 | July 20th, 2023 at 6:00 PM PT | July 27th, 2023 at 5:59 PM PT |
| | Character | 10 | 1 | July 20th, 2023 at 6:00 PM PT | July 27th, 2023 at 5:59 PM PT |
| | Character | 10 | 1 | July 20th, 2023 at 6:00 PM PT | July 27th, 2023 at 5:59 PM PT |
| | Character | 10 | 1 | July 20th, 2023 at 6:00 PM PT | July 27th, 2023 at 5:59 PM PT |
| | Background | 5 | 1 | July 20th, 2023 at 6:00 PM PT | July 27th, 2023 at 5:59 PM PT |
| | Background | 5 | 1 | July 20th, 2023 at 6:00 PM PT | July 27th, 2023 at 5:59 PM PT |
| | Background | 5 | 1 | July 20th, 2023 at 6:00 PM PT | July 27th, 2023 at 5:59 PM PT |
| | Background | 5 | 1 | July 20th, 2023 at 6:00 PM PT | July 27th, 2023 at 5:59 PM PT |
| | Background | 5 | 1 | July 20th, 2023 at 6:00 PM PT | July 27th, 2023 at 5:59 PM PT |
| | Frame | 5 | 1 | July 20th, 2023 at 6:00 PM PT | July 27th, 2023 at 5:59 PM PT |
| | Frame | 5 | 1 | July 20th, 2023 at 6:00 PM PT | July 27th, 2023 at 5:59 PM PT |
| | Frame | 5 | 1 | July 20th, 2023 at 6:00 PM PT | July 27th, 2023 at 5:59 PM PT |
| | Frame | 5 | 1 | July 20th, 2023 at 6:00 PM PT | July 27th, 2023 at 5:59 PM PT |
| | Frame | 5 | 1 | July 20th, 2023 at 6:00 PM PT | July 27th, 2023 at 5:59 PM PT |
| | Character | 10 | 2 | July 27th, 2023 at 6:00 PM PT | August 3rd, 2023 at 5:59 PM PT |
| | Character | 10 | 2 | July 27th, 2023 at 6:00 PM PT | August 3rd, 2023 at 5:59 PM PT |
| | Character | 10 | 2 | July 27th, 2023 at 6:00 PM PT | August 3rd, 2023 at 5:59 PM PT |
| | Character | 10 | 2 | July 27th, 2023 at 6:00 PM PT | August 3rd, 2023 at 5:59 PM PT |
| | Character | 10 | 2 | July 27th, 2023 at 6:00 PM PT | August 3rd, 2023 at 5:59 PM PT |
| | Character | 10 | 2 | July 27th, 2023 at 6:00 PM PT | August 3rd, 2023 at 5:59 PM PT |
| | Character | 10 | 2 | July 27th, 2023 at 6:00 PM PT | August 3rd, 2023 at 5:59 PM PT |
| | Character | 10 | 2 | July 27th, 2023 at 6:00 PM PT | August 3rd, 2023 at 5:59 PM PT |
| | Character | 10 | 2 | July 27th, 2023 at 6:00 PM PT | August 3rd, 2023 at 5:59 PM PT |
| | Character | 10 | 2 | July 27th, 2023 at 6:00 PM PT | August 3rd, 2023 at 5:59 PM PT |
| | Background | 5 | 2 | July 27th, 2023 at 6:00 PM PT | August 3rd, 2023 at 5:59 PM PT |
| | Background | 5 | 2 | July 27th, 2023 at 6:00 PM PT | August 3rd, 2023 at 5:59 PM PT |
| | Background | 5 | 2 | July 27th, 2023 at 6:00 PM PT | August 3rd, 2023 at 5:59 PM PT |
| | Background | 5 | 2 | July 27th, 2023 at 6:00 PM PT | August 3rd, 2023 at 5:59 PM PT |
| | Background | 5 | 2 | July 27th, 2023 at 6:00 PM PT | August 3rd, 2023 at 5:59 PM PT |
| | Frame | 5 | 2 | July 27th, 2023 at 6:00 PM PT | August 3rd, 2023 at 5:59 PM PT |
| | Frame | 5 | 2 | July 27th, 2023 at 6:00 PM PT | August 3rd, 2023 at 5:59 PM PT |
| | Frame | 5 | 2 | July 27th, 2023 at 6:00 PM PT | August 3rd, 2023 at 5:59 PM PT |
| | Frame | 5 | 2 | July 27th, 2023 at 6:00 PM PT | August 3rd, 2023 at 5:59 PM PT |
| | Frame | 5 | 2 | July 27th, 2023 at 6:00 PM PT | August 3rd, 2023 at 5:59 PM PT |
| | Character | 10 | 3 | August 3rd, 2023 at 6:00 PM PT | August 10th, 2023 at 5:59 PM PT |
| | Character | 10 | 3 | August 3rd, 2023 at 6:00 PM PT | August 10th, 2023 at 5:59 PM PT |
| | Character | 10 | 3 | August 3rd, 2023 at 6:00 PM PT | August 10th, 2023 at 5:59 PM PT |
| | Character | 10 | 3 | August 3rd, 2023 at 6:00 PM PT | August 10th, 2023 at 5:59 PM PT |
| | Character | 10 | 3 | August 3rd, 2023 at 6:00 PM PT | August 10th, 2023 at 5:59 PM PT |
| | Character | 10 | 3 | August 3rd, 2023 at 6:00 PM PT | August 10th, 2023 at 5:59 PM PT |
| | Character | 10 | 3 | August 3rd, 2023 at 6:00 PM PT | August 10th, 2023 at 5:59 PM PT |
| | Character | 10 | 3 | August 3rd, 2023 at 6:00 PM PT | August 10th, 2023 at 5:59 PM PT |
| | Character | 10 | 3 | August 3rd, 2023 at 6:00 PM PT | August 10th, 2023 at 5:59 PM PT |
| | Character | 10 | 3 | August 3rd, 2023 at 6:00 PM PT | August 10th, 2023 at 5:59 PM PT |
| | Background | 5 | 3 | August 3rd, 2023 at 6:00 PM PT | August 10th, 2023 at 5:59 PM PT |
| | Background | 5 | 3 | August 3rd, 2023 at 6:00 PM PT | August 10th, 2023 at 5:59 PM PT |
| | Background | 5 | 3 | August 3rd, 2023 at 6:00 PM PT | August 10th, 2023 at 5:59 PM PT |
| | Background | 5 | 3 | August 3rd, 2023 at 6:00 PM PT | August 10th, 2023 at 5:59 PM PT |
| | Background | 5 | 3 | August 3rd, 2023 at 6:00 PM PT | August 10th, 2023 at 5:59 PM PT |
| | Frame | 5 | 3 | August 3rd, 2023 at 6:00 PM PT | August 10th, 2023 at 5:59 PM PT |
| | Frame | 5 | 3 | August 3rd, 2023 at 6:00 PM PT | August 10th, 2023 at 5:59 PM PT |
| | Frame | 5 | 3 | August 3rd, 2023 at 6:00 PM PT | August 10th, 2023 at 5:59 PM PT |
| | Frame | 5 | 3 | August 3rd, 2023 at 6:00 PM PT | August 10th, 2023 at 5:59 PM PT |
| | Frame | 5 | 3 | August 3rd, 2023 at 6:00 PM PT | August 10th, 2023 at 5:59 PM PT |
See also
[
edit
]