User
:
NightmareHouseFan
Jump to navigation
Jump to search
Just another person that loves Pikmin. :)
Note: I am not all too active on Wikia anymore so there is a very likely chance that I will not be online if I am not on the chat or I have not made any contributions.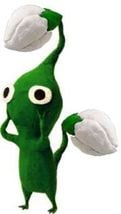 Favorite Pages

Things About Me You Should Know~
I am a brony!
I love the Sonic the Hedgehog series.
I love to draw Sonic fanon characters.
I am definitely a n00b (not that I like to be called one >:3)
I can be somewhat timid at times so I may have my moments where I might have a shy approach towards you.
I like talking with others on the chat.