Category:Ship parts
Jump to navigation
Jump to search
This is a list of all thirty ship parts that were part of Captain Olimar's ship, the S.S. Dolphin in Pikmin. The parts with blue text are not required to escape from the Pikmin planet.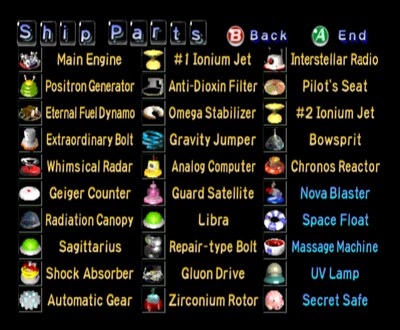 Subcategories
This category has the following 2 subcategories, out of 2 total.
Pages in category "Ship parts"
The following 32 pages are in this category, out of 32 total.